Blog
Click here to go back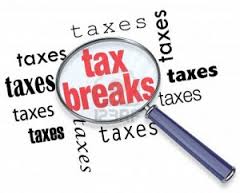 1. Don't Procrastinate
2. Organize Your Tax Records
3. Visit the IRS Online
4. Take Advantage of Free Assistance
5. Use IRS Taxpayer Assistance Centers and Volunteer Programs
6. Double-Check Your Math and Data Entries
7. Have Your Refund Deposited Directly to Your Bank Account
8. Don't Panic if You Can't Pay
9' Request an Extension of Time to File — But Pay on Time
10. CONTACT US – TODAY!